This Is A Limited Time Offer That Only A Few Will Benefit From!
Dear Friend,
There is no better time to get in on the mobile phenomenon! Not only will you be able to cash in BIG on this opportunity, you will be helping businesses success in their mobile marketing.
How many opportunities have you come across that can make you money, while helping some out?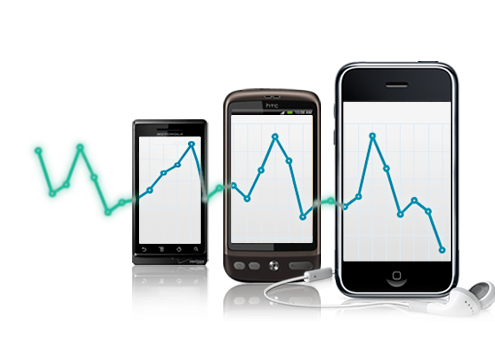 Placing Your Finger on the Mobile Pulse!
The age has come that mobile is now the dominating marketing platform for businesses. The only problem is that only a small fraction of businesses understand the power of mobile marketing.
This opportunity will allow you to connect businesses to Mobile Media Management services that will take their business to the mobile revolution.
In this program we will give you all the tools to present needed mobile services to businesses that they will be begging you for.
The best part, is The Businesses Will Pay You Top Dollar For What You Will Be Offering!
Here Is What You Will Be Providing Businesses
How to build a general mobile presence in any type of business of niche.
How you can provide a service for them to build client lists through mobile devices.
Providing them with a client management service that will track their mobile marketing.
Services that businesses can use to grow their business with mobile marketing.
You will save business thousands of dollars in marketing using what you provide.
Allowing their business to grow faster and farther than they ever could imagine.
The Best Part is That These Businesses Will Be Coming to You!
With this program we will train you how to use effective resources that will bring the businesses to you. So there is No Hard Selling or Cold Calling with this program -- Everything is Incoming to You!
You will not need to do any support for the services; this is done through the third-party mobile management provider.
All You Do is Follow the Simple Process We Will Show You in The Program
Module 1 - Introduction To Mobile Media Management

The first training video will provide you with an in depth understanding of exactly what this program is about and how to use the training modules effectively. You will have a complete understanding what to expect through out the program and each training module that is provided. This will get you prepared and show you all that will be needed to do mobile media management. After viewing this brief video you will be ready to get started!.
Module 2 - Setting Up Needed Mobile Response Accounts

In module 2 we will get you set up with the needed accounts for mobile response. You will need an additional phone number to use for your business, and more if you prefer as well as mobile codes for text messages. This is a very simply process we will take you through and the costs are very minimal. Once you have all the needed mobile response numbers and codes, you are ready to move on to module 3 which will get you on your way to start getting the business leads.
Module 3 - Provided Resources So Businesses Contact You

You won't need to go out and do any hard selling or cold calling at any time with this program. We will give your great resources to use that will get the businesses coming to you. We will walk you through step by step from account set up, to using the resources to post that will be seen by thousands of businesses on a daily basis. We will even provide and go over exactly what you need to post to get the quickest and best response.
Module 4 - Dealing With Incoming Inquiries From Businesses

Once you have made your post to the businesses, they will be contacting you directly either by phone or text. We will provide a script to follow that will direct the businesses to get signed up and set up with their mobile marketing management account through the third party provider. The best part is you will collect the payment directly from the business, and you can even set you own price. We will give you all the details of the best suggested prices to charge.
This program can be done at little or no cost!
Available to almost every country in the world - mobile is everywhere!
No experience needed - that is what we are here for; to show you everything!
You set the prices you want to make - and collect the payments directly!
Get needed support if needed - at no additional cost!
Imagine What You Can Do With All Of This Income
Pay Off Your Bills!
Pay Off All of Your Credit Cards!
Work When You Want!
Travel Anytime You Want!
Have More Time With Your Family and Friends!
Quit Your Job!
Buy All The Things You Want With Cash - No More Debt!
"I Didn't Expect This..."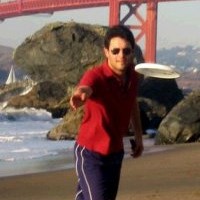 I spent many years looking for a legitimate way to make money from home. As many others have experienced there was nothing but scams, false promises and heartbreak. I was giving this program a shot and I didn't expect this program to be so good. I was able to get started with out any barriers or hurdles to jump. I am now officially a home worker.
Collin Stewart, USA
"I'm Doing Exceptionally Well..."

If you can't make money with this, then you are not putting any effort in. I only spend a little time each day and I am making $300 or more a day. I plan on reaching $500 a day and I will be good :) until I reach $600, then I will go at it again. LOL. You can say I'm doing exceptionally well with this program.
Laura Brody, USA
Here Is What You Will Need To Start Working!
You will need a mobile phone to receive incoming inquiries by either phone calls or text messages.
A PayPal account so you can accept payments directly. If you don't have a PayPal account you can get a FREE PayPal Payment Standard business account to accept credit cards. You can also accept checks if you prefer. If you don't want to use, or can't use PayPal, there are many other options to accept payments available worldwide.
You will need 1 to 2 hours a day to dedicate yourself to the program. If you have more time, that is only going to increase your potential income. If you have less time, that will only decrease your potential income.
$47, which will cover the costs for the orientation package, work materials, training materials, videos, resources, access through our servers, data transfer, bandwidth, PowerPoint, etc.
If you DON'T have ALL of the above, then this program will not work for you.
The small cost is like trading $47 to make $2,100 a week!!
Hurry! This offer will not last long!
100% No-Questions Asked, 60 Day Money Back Guarantee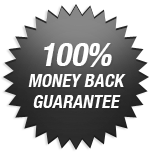 We offer a 60-day money-back guarantee for this program. All we ask is if you join to give it a try and put in an effort. We know this program works if you do those two simple things. If you feel different or for some reason it doesn't work for you, contact us and we will refund your money. Just contact us through the email located on your payment receipt.
$47 One-Time Fee

It doesn't matter if it is 3:00A.M. in the morning.
You'll be in the members area within 30 seconds!
We Wish You All The Success!